Project:
Brownbook Magazine Design
Client: Brownbook Magazine
Year: 2012-2014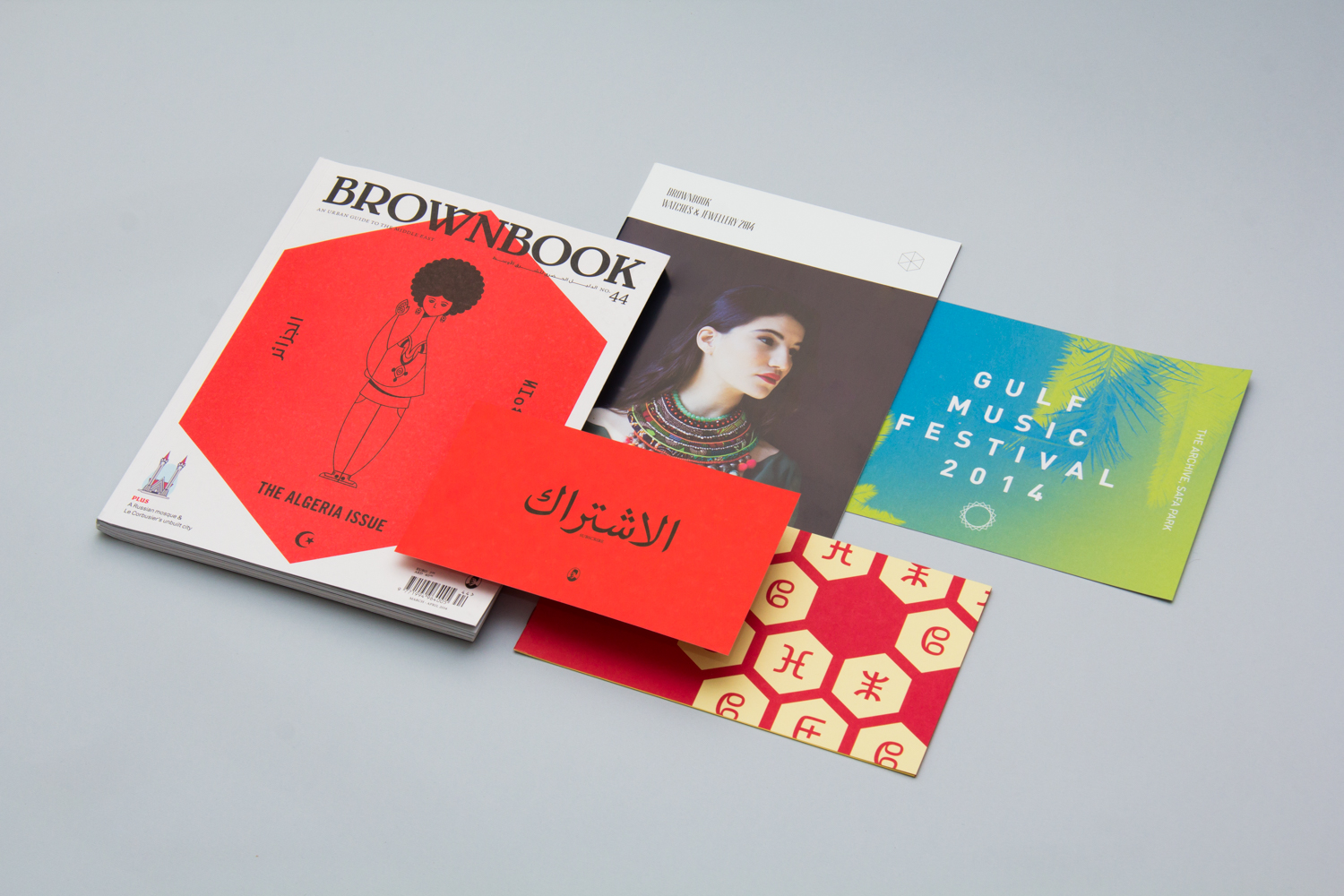 Info
–
An overview of work created at Brownbook Magazine as it's creative director between issues 41 through to 45. In addition to the design I was responsible for the research, commissioning and art direction of illustrators, photographers and artists that contributed to the magazine (and associated projects), all of which were either based in the MENA region or had a heritage from there.

Each issue would be accompanied by a number of special project supplements, some shown here include: a guide to Terangeles (the Iranian district of LA), a newspaper all about Middle Eastern coffee - featuring step-by-step illustrations on how to make the perfect Turkish Coffee, a pull-out map of some of the best outdoor locations within the region and a pull-out booklet all about Middle Eastern weddings.
Credits
–
Editor-in-chief: Rashid Bin Shabib
Editor: Natasha Stallard
Creative Director: Ryan Miglinczy
Designers: Mira Mortada, Moylin Yuan
Photograph by:
Yumna Al Arishi